Social media platforms like Instagram have given healthcare professionals a direct line to patients and broader reach to spread information about their specialty in real-time. So, even if you're new to Instagram or have been growing your account for a while, it might be a good idea to check out the profiles below to keep up-to-date on the latest trends happening in the medical field.

Meet Inna Husain, MD, Laryngologist

Dr. Inna Husain's Instagram highlights that she is an Otolaryngologist. She's also a Northwestern & Harvard-trained Voice Surgeon. You can find videos of her on Instagram talking about topics such as vocal fold nodules, misconceptions about reflux, muscle tension dysphoria, bilateral vocal fold paralysis, and even voice changes in pregnancy.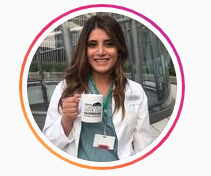 Follow @innahusainmd

Meet Dr. Sanjay Gupta

Dr. Sanjay Gupta is an American neurosurgeon, medical reporter, and writer. On Instagram, he connects with people through his two passions: brain surgery and reporting. He serves as associate chief of the neurosurgery service at Grady Memorial Hospital in Atlanta, Georgia, associate professor of neurosurgery at the Emory University School of Medicine, and chief medical correspondent for CNN. His Instagram shares footage from his show "Chasing Life," where he travels around the world to find where people live longer, happier, and more functional lives than anywhere else on the planet.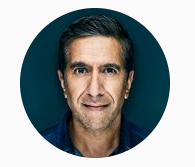 Follow @drsanjaygupta

Meet Suchismita (Tia) Paul, MD FAAD

Dr. Tia Paul is a Dermatologist who studied at Harvard & MIT. She focuses on helping patients achieve healthy skin and take care of their Derma problems. She reviews several skincare products talking about everything from sunscreen to retinol/retinoids. Some of her recent videos discuss education on acne, dark spots, and rosacea.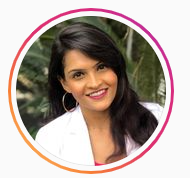 Follow @drspaulderm

Meet Myron Rolle, MD MSc

Dr. Myron Rolle left his NFL career to devote his life to neurosurgery at Massachusetts General Hospital. He is a Neurosurgery Resident & Global Neurosurgery Fellow at Harvard/Massachusetts General Hospital. He's also a Rhodes Scholar and NBC Medical/Sports Contributor. His Instagram highlights his many publications and conversation with fellow doctors. Learn more about The Myron L. Rolle Foundation, a non-profit organization dedicated to supporting health, wellness, educational, and other charitable initiatives throughout the world that benefit children and families in need.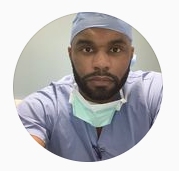 Follow @myronlrolle

Meet Akua Ampadu, MD

Dr. Akua Ampadu is a Board Certified Internal Medicine Doctor and Burnout-Wellness Coach. Her Instagram features her passion for amplifying women, quality health & Africa. Her Instagram shares clips from her podcast BlackStarDocs that feature her and other female physicians of African descent.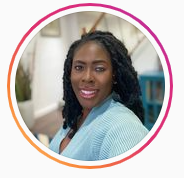 Follow @doctorkukie


Meet Mauricio González, M.D.

Dr. Mauricio González is a Physician and Internal Medicine resident at Metropolitan Hospital/ New York Medical College and the founder of Latin America's first plant-based medical immersion program. His Instagram breaks down complex medical research into digestible videos for Spanish-speaking patients.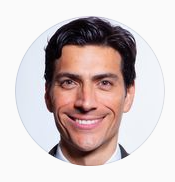 Follow @dr.mauriciogonzalez


Meet Mark Hyman, M.D.

Dr. Mark Hyman is leading a health revolution—one revolved around using food as medicine to support longevity, energy, mental clarity, happiness, and so much more. Dr. Hyman is a practicing family physician and an internationally recognized leader, speaker, educator, and advocate in the field of Functional Medicine. He is the founder and director of The UltraWellness Center, the Head of Strategy and Innovation of the Cleveland Clinic Center for Functional Medicine, a thirteen-time New York Times bestselling author and Board President for Clinical Affairs for The Institute for Functional Medicine. You can hear him on the health podcast, The Doctor's Farmacy. You can see him as a regular medical contributor on CBS This Morning, Today, Good Morning America, The View, and CNN. Plus, he's an advisor and guest co-host on The Dr. Oz Show.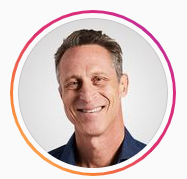 Follow @drmarkhyman

Meet Dr. Sneha Pallegar D.O.

Dr. Sneha Pallegar is a Board-certified Internal Medicine Doctor. She focuses on the importance of nutrition while sharing recipes and tips for delicious plant-centric food that nourishes the whole body.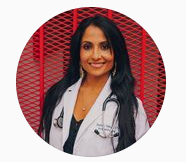 Follow @theplatefuldoc


Meet Shikha Jain, MD

Dr. Shikha Jain holds the following impressive titles:
• Board-certified hematology and oncology physician
• Assistant professor of medicine in the Division of Hematology and Oncology at the University of Illinois Cancer Center in Chicago
• Director of Communication Strategies in Medicine and the Associate Director of Oncology Communication & Digital Innovation
You can find her speaking about the impact of social media on healthcare, how physicians can utilize social media, how to write Op-eds in the medical world, gender equity and barriers to career advancement, and topics in G.I. oncology and immunotherapy.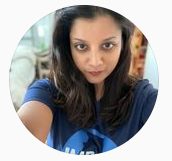 Follow @shikhajainmd

Meet Abraar Karan MD MPH DTM&H

Dr. Abraar Karan is an internal medicine doctor at the Brigham and Women's Hospital and Harvard Medical School. He is also part of the Doris and Howard Hiatt Residency in Global Health Equity. His Instagram features his work on emerging infectious diseases and his writings on medicine & society. He's also a contributor at NPR.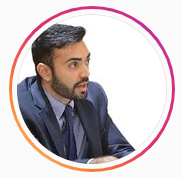 Follow @abraarkaran

Meet Dr. Risa Hoshino, MD

Dr. Risa Hoshino is an NYC Pediatrician in Public Health. Her Instagram focuses on Health Education, Equity, & Advocacy. Her recent posts focus on the timely importance of vaccine safety and efficacy.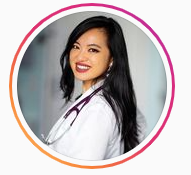 Follow @dr.risahoshino


Meet Krupa Playforth, MD

Dr. Krupa Playforth's experience as a Pediatrician and a Mother inspire her engaging videos and helpful tips. In her posts she talks about concerns over choking hazards, allergens, and eczema in kids.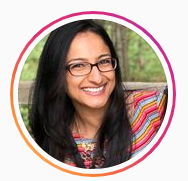 Follow @thepediatricianmom


Meet Jennifer Y Chung, MD

Dr. Jennifer Y Chung's Instagram features her work in Physical Medicine & Rehabilitation. She focuses on Musculoskeletal, Spine & Pain Medicine. She's also an Equality and Equity Advocate.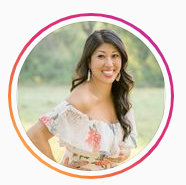 Follow @drjenniferchung

Meet Dr. Daniel Sugai, MD, FAAD

Dr. Daniel Sugai is a Harvard-trained Board-Certified Dermatologist. He helps patients to keep their skin healthy. Some of his recent videos feature the benefits of using Vitamin C, fun facts about Centella, and helpful serums to use in your morning/night routines.


Follow @danielsugaimd
Meet Rashmi Schramm, MD

Dr. Rashmi Schramm is a Board Certified FM, Chopra-Certified Meditation and Ayurveda lifestyle teacher, and a Duke-certified Wellness Coach. She focuses on helping people improve their physical and spiritual health.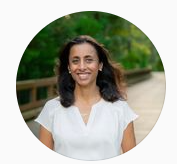 Follow @dr.rashmischramm
If you're not following already, check out our Instagram @AllWaysHealthPartners to learn more about our health plans and how we deliver on our promise to redefine innovation, value, and customer service.