With a worker shortage nationwide, employers now have a pivotal moment to attract and retain employees with health benefits that meet and exceed their expectations. With all of the changes in healthcare over the last year, what today's employees expect and want is a health plan centered around them.
You've seen it in the news, or you've heard it through word of mouth: businesses are in desperate need of hiring employees. In April, the U.S. Bureau of Labor Statistics reported 9.3 million job openings, the highest on record, while hires only reached 6.1 million and separations hit 5.8 million. The Labor Department also noted that hires mainly decreased in construction, durable goods manufacturing, and educational services—while quits increased in retail trade, professional & business services, and transportation, warehousing & utilities. The demand is not meeting the growing supply of job openings today, leaving a significant gap in the market. So, a way to meet this pool of available employees and fill your current openings is through benefits.
Employers must deliver on employees' expectations
Your employee health plan is one of the most valuable benefits you can offer. The right health plans will have the care your people want, with the value your business needs. Whether it's a local network or a national one, your health plan's network and programs should meet your employees' care needs. Most people are focused on physical health as we still battle COVID-19 and the fact that a strengthened immune system can't hurt against the coronavirus. In one survey, two-thirds of respondents chose physical health as their top focus in 2021. When an employer can support their employees' physical wellness, this creates an added advantage.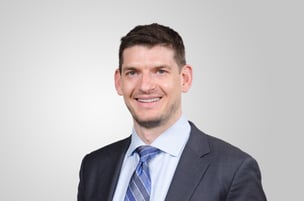 Zachary Kahn, Manager, Account Management at AllWays Health Partners agrees completely. "That's why AllWays Health Partners constantly looks for new and better ways to help our members achieve their health and wellness goals, whether offering our own innovative programs or supporting effective approaches to fitness and weight loss."
For most commercial members, fitness reimbursement program includes popular virtual subscription services such as Peloton and BeachBody on Demand, and also includes Splitfit training sessions, which offers live, instructor led workouts in both physical and virtual settings. In 2022, our weight loss program benefit is expanding to include a popular app with 50 million users worldwide that helps individuals tailor diets to meet their goals, as a qualified weight loss program eligible for reimbursement.
Zach added, "Just as importantly, our mobile app makes it very easy and straightforward for members to access their fitness and weight loss reimbursements. Whether your employees are looking to get in a quick living room workout, address their weight loss goals, participate in group exercise, or join a local gym, AllWays Health Partners has you covered."
Health coverage supports recruitment and retention
This last year has contributed to increased rates of anxiety and depression. Employers should outline the available mental wellness and stress management resources during the recruitment process—to help recruit new employees. Research shows that the need to support overall health is driving the decision-making process for many of today's employees. One study reported that 75 percent of adults agree that access to benefits through an employer is more important than ever due to the pandemic.
In tangent with recruitment, health coverage also supports retention. America's Health Insurance Plan (AHIP) found that 56 percent of Americans indicated coverage remains a critical factor in their choice to stay at their current job. Employees also noted that comprehensive coverage was a significant driver of satisfaction while cost was the biggest cause of dissatisfaction.
No matter what industry you're talking about, employer outcomes are better when supporting employees' needs. Regardless of what job you're talking about, if you support employees' health and wellness outcomes, it will positively impact their performance and work presence.
Learn more about discovering a health plan that understands your employees' care needs and your business goals.