Today's post is from our broker blog, AllWays Insider, about supporting employee health and wellness.
Workplace apps are now a staple for many businesses—whether used for collaboration, communication or project management. Integrating mobile apps into your stress management program might be one of the cheapest, easiest, and most effective methods to improve the emotional wellbeing of your employees.
These mobile apps can help companies supplement the way they already help employees manage their mental health, and provide a less formal and more accessible route to mental health resources than traditional face-to-face counseling.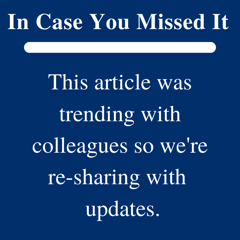 Apps for individuals
Here are five smart apps that may help your employees feel happier and more productive. They are free to use, but more advanced features may require in-app purchases or a subscription.
Unless noted, AllWays Health Partners has no direct arrangement with the owners of the apps shared below.
Sanvello
Available for: iPhone, iPad, and Android
Sanvello offers support for managing stress, anxiety, and depression, with a focus on helping individuals understand what works for them to feel better. It includes access to a peer support community, coaching, and self-care tools like mood tracking, guided journeys, and progress assessments. These clinically proven techniques have seen results: Over 60% of Sanvello members showed a 15% improvement in their stress, anxiety, and depression levels in less than 30 days.
Users in select states, including Massachusetts, can also connect with a licensed clinician through live video sessions. While many health plans, including AllWays Health Partners, offer free subscriptions to the app, users should check to see if Sanvello Therapy is in-network for their plan before scheduling a session.
Focus Watch
Available for: iPhone, iPad, Apple Watch, Mac OS
FocusWatch reminds employees to take breaks, which are proven to help restore mental and emotional resources. Sometimes it simply slips our minds to take a time out. "Just one more email" can turn into hours of exhausting multi-tasking.
Rather than getting caught up in an endless To Do list, employees can track just how long they've been plugging away. Then using scheduled alerts, they can decide when and how often to take a moment's respite, refresh and return to work with greater focus and productivity.
Happify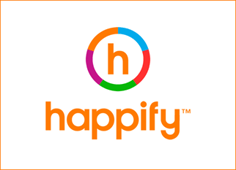 Available for: iPhone and Android
Happify teaches employees how to turn negative feelings into positive ones by forming new habits that help relieve anxiety and stress. The app incorporates a series of games and activities based on a framework referred to as STAGE (Savor, Thank, Aspire, Give, Empathize) that helps users understand the source of their negative emotions and overcome them.
These techniques were developed by experts in the fields of positive psychology, mindfulness, and cognitive behavioral therapy. More than 85% of frequent users reported being happier in two months by engaging in just a few activities per week. The app also offers a business solution.
Moodpath
Available for: iPhone and Android
As a personalized "mental health companion," Moodpath checks on employees three times a day (morning, afternoon, and evening) with questions that "learn" from the users responses. Based on answers to these questions, users receive Mental Health Reports and Statistics that track the employee's mood over time.
These "snapshots" help employees better understand their unique emotional patterns and triggers. The app also lets users choose from a library of cognitive behavioral therapy exercises to learn new mindful techniques and self-compassion skills.
Daylio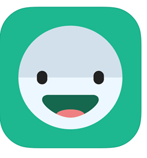 Available for: iPhone and Android
Daylio is a "micro-diary" that lets employees keep a journal to record their moods, track activities, and create habits for better productivity. Users can also personalize their notes with a database of icons, set journaling reminders, and get monthly statistics to help them to better understand their patterns.
The app backs up and can restore entries on Google Drive, turns on a PIN lock to keep notes private and secure, and exports the journal to a CSV document for Excel so it can be saved to a hard drive and printed.
Apps for businesses
These apps are designed to be part of your workplace wellness program and are built around helping businesses support the mental health and wellbeing of their employees.
Evermind
The Evermind app can help employees build resilience and handle stress using engaging, evidence-based exercises. Employees can access guided programs on improving sleep, disconnecting after work hours, challenging negative thought patterns and more.
The app also features a thought record journal, stress score assessments, mindfulness exercises, and more activities and programs curated by a team of mental health professionals.
MoveSpring
MoveSpring is a social fitness tracker that builds a digital community where users can share their workout routines and encourage each other. The app helps create a sense of camaraderie, so employees feel less isolated and, as a result, less stressed when working from home.
The technology builds micro-challenges around everyday exercise. Employees can set shared milestones, where the total steps taken contribute to their overall goal. Users can also upload their own posts, photos and videos.
Headspace
Headspace is one of the most popular meditation apps on the market. Created by a Tibetan monk, it's built on a combination of ancient theory, modern science, and practicality. Its instructional process is simple, helping employees achieve a calmer state of mind using guided mini-meditations, sleep casts, and inspiring stories.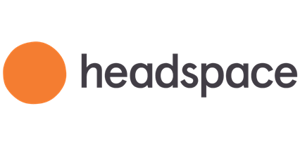 Headspace currently reaches a million users and has partnerships with prestigious scientific research universities, such as New York University and University of Southern California. Major companies like Adobe, LinkedIn, and Spotify use Headspace to help their employees reduce stress and unlock their business potential.
Simple Habit

Simple Habit also specializes on meditation, but rather than focusing on a single teacher and pathway to mental clarity, the app is built on a collection of mediation habits. Users gain access to fifty free sessions and a library of over 1,000 meditations for a variety of issues, including anxiety and insomnia as well situationally based worries, such as preparing for a big presentation.
The app offers flexible 5-, 10- and 20-minute guided meditations that can fit into any employee's schedule to help improve resiliency, memory, focus, and information processing.
Calm
Calm also offers guided meditations of varying lengths. But it particularly specializes in helping employees settle down before bed using stretching and breathing exercises, sleep stories, nature sounds, and soothing music tracks.
Users can track their mindfulness progress, learn skills, and develop habits that not only relax body and mind, but also cultivate creativity.
Focus@Will
Focus@Will is an app for employees looking to boost productivity using scientifically optimized and personalized background music to help them reduce distractions, such as busy open offices, kids at home, traffic, and lawncare appliances. The idea is that the audio tracks will blend into the background noise, making both unnoticeable once the employee habituates.
Scientists and audio experts have tested the app's music and measured its effects on the brain and heart-rate. They found that Focus@Will allows users to achieve "deep" work that delivers a profound sense of accomplishment. You can read their research white paper for more details.
---
It is important to remember that, while these apps are effective, they are meant to supplement resources such as Employee Assistance Programs (EAPs) and formal counseling programs, not replace them. But used in the right context, tech wellness solutions are accessible, inexpensive tools employees can quickly and easily turn to during troubling times.