Are you wondering how the increase in virtual health is going to impact your employees as we emerge from the pandemic? With National Insurance Awareness Day on June 28, we're talking about how you can support your employees with the benefits they want and need most today.
In the health care industry, changes in technology tend to come slowly.
A combination of complex systems, massive amounts of data, and resistance to change contributes to the slow adoption of technology and tools that quickly become commonplace in other industries. For many years, telemedicine, also known as virtual care, was a victim of this struggle: while video calls were becoming popular for remote work and casual communication, telemedicine technologies never quite took off into the mainstream.
The COVID-19 pandemic pushed this slow-moving industry to rapidly accelerate their digital health care programs. Virtual care options became the only feasible option for many people, and both medical and behavioral health providers started to overcome their reluctance around new technology to continue providing care for their patients. As usage increased, many providers started to see a real benefit to interacting with patients virtually for at least some of their care needs. Patients who took advantage of these virtual options also saw how the convenience of this technology could benefit them in the same way that similar tools had already improved other aspects of their lives.
Today, providers are reporting 50-175 times the number of telemedicine visits pre-COVID, 64% say they are more comfortable using telemedicine, and 76% of consumers are interested in using telehealth.1 Of course, some of these increases are due to necessity. But even with the coronavirus vaccines offering the promise of safer in-person care, the benefits of virtual are here to stay.
Let's look at how virtual care solves real challenges associated with getting health care and earns its place as an essential part of your health care benefit offerings.
Highly effective care
It's not uncommon for people to question the effectiveness of virtual care as compared to in-person appointments. But the truth is, telehealth is just as effective as in-person care for a variety of different care needs. It's also highly rated by consumers.
Virtual care makes it much easier for patients to get follow-up care for a condition or refill a prescription. It's also effective for treating mental and behavioral health issues like anxiety, depression, attention deficit/hyperactivity disorder (ADHD), sleep disorders, and more. Research suggests that telehealth works just as well as in-person counseling and has a higher retention rate.2
It's also highly effective for chronic disease management and urgent care issues. Research shows that for minor injuries and conditions like nausea, stomach pain, and other less severe illnesses, telemedicine provides care that is equivalent to an on-site assessment.3 In fact, most diagnoses can be made with a good clinical history and virtual physical exam. Assessments indicate that up to $250 billion of current U.S. health care spending could potentially shift to virtual.1
Patients who have seen providers virtually also feel they are getting quality care. According to J.D. Power, patient satisfaction for telehealth services are among the highest of all health care, insurance, and financial service industries.4 Another survey found that over 75% of respondents were very or completely satisfied with the virtual care they received, and 50% say they would switch providers to have virtual care visits on a regular basis.5 Of course, telemedicine isn't meant to be a replacement for all types of in-person care. Instead, it should be viewed as a tool in a provider's toolbox that can make health care more convenient, accessible, and affordable for your employees.
Solving common health care challenges
When health care isn't accessible, patient health suffers.6 Issues around health care accessibility are often caused by barriers like the high cost of care and a lack of access to health care services from both a geographic and scheduling perspective. These barriers lead to unmet health needs that allow problems to go undetected or untreated, poor compliance with prescriptions and routine appointments, and preventable hospitalizations. Virtual care helps remove these barriers by reducing the cost of care and making it easier to access providers and specialists.


A more affordable option
In 2020, nearly 7% of U.S. adults said there was a time in the past 12 months when they did not get needed medical care due to the cost.7 Virtual visits can offer you and your employees cost-savings in a few different ways.
First, copayments for virtual care are often the same as or lower than in-person appointments. While cost sharing does vary by plan, many insurers also offer low or no cost sharing for certain types of virtual services, like behavioral health care.
Research also shows that telemedicine visits also save money by diverting patients from more expensive care settings, like urgent care or emergency departments,

8

and provides an alternative to potentially unnecessary ambulance transports.

9

Both of these benefits reduce the cost of care by providing a reliable alternative to expensive emergency transportation and care when the problem doesn't need to be addressed in those care settings.
Studies indicate that, while the easy access of telemedicine may lead some patients to seek care more often, the cost savings compared to emergency and urgent care outweigh increased utilization costs.
Researchers also point out that increased use of health care services can potentially prevent the need for more costly care in the future.10
Easier and more convenient access to care
Scheduling appointments and going to a provider's office is often inconvenient. Your employees may need to take time off work or arrange for child or elder care to cover the time it takes to travel to the office, wait to be seen, and have an appointment. This can be costly and even challenging, potentially leading people to delay or miss out on needed care.
Virtual care makes it easy for your employees to see a provider on their timeline, rather than forcing their schedule to work around an inconvenient appointment. Being able to talk with a provider over phone or video call means that these visits can be done from anywhere. Employees could close their office door or step out to their car and have their appointment, then go right back to work without disrupting their entire day. Likewise, being able to have an appointment from home saves time and money for parents of young children or those looking after dependent family members.
Staying connected to needed care
For employees who live in rural areas or don't have reliable access to transportation, getting needed health care can be even more challenging. This difficulty seeking care creates disparities in health outcomes for these populations.11 Virtual care provides greater access
to providers and specialists that might otherwise be inaccessible for patients. Telehealth also allows family members to attend medical appointments from anywhere when needed. This is especially helpful for couples planning a family, young adults who want their parents to be present during an appointment, and adults assisting with their elderly parents' health care.4
Health care from home
Having an appointment from the comfort of home also has tangible benefits for patients. Hospitals can be a stressful place for many people, so the more relaxed, familiar environment of home can make it easier for your employees to communicate effectively with their providers. Virtual visits also give providers insight into their patients' home environment. This can be beneficial for behavioral health patients and elderly patients or those with orthopedic issues who can benefit from improvements that make their homes safer and easier to navigate.
Faster appointment times
Virtual visits typically operate on a faster timeline than in-person appointments, too. Where one might have had to wait several days or more to see a provider, a telemedicine appointment can typically be scheduled in a fraction of that time. With on-demand options, it's even possible for patients to get care right away. By enabling members to see a doctor as often as they need to via telemedicine, your employees will be better able to manage and improve their overall health.
AlliesSM: A top health plan for telemedicine users
The Allies health plans are HMO plans offered by AllWays Health Partners with care centered at NewtonWellesley Hospital. The virtual care options offered as part of these plans allow members to take full
advantage of the benefits telemedicine has to offer, with programs like:
$0 member cost sharing for all virtual care
Allies offers $0 member cost sharing for all virtual care. So, members have no copayments, deductible, or coinsurance for any virtual appointments. And because health care concerns can be diagnosed virtually, they'll be able to get those health issues addressed without worrying about how they'll cover the cost.
Virtual Health Primary Care at Newton-Wellesley Hospital
When employees choose a primary care provider (PCP) from the Virtual Health Primary Care practice at Newton-Wellesley Hospital, they'll get the convenience of a virtual visit with the same trusted relationship
they expect from a traditional PCP. Members can schedule their virtual appointments online and see their provider within 1 business day, Monday through Friday. When they need an in-person, problem-focused visit, they'll be able to get one within 2 days, and in-person physicals within 2 weeks.
On Demand with Mass General Brigham providers
On Demand is a virtual care service that gives members 24/7 access to high quality urgent care. It's staffed by leading Mass General Brigham providers, including providers from Massachusetts General Hospital, Brigham and Women's Hospital, and Partners Community Physicians Organization.*
Providers can diagnose issues, offer treatment, and even send a prescription to an in-network pharmacy, if necessary.
*Board certified physicians from Teladoc will deliver services to patients located outside of Massachusetts.5
Want to learn more about Allies?
Visit allwayshealthpartners.org/allies or reach out to your employee benefits provider to learn about the other Allies benefits that make accessing world class care easier, more convenient, less costly, and less confusing for your employees.
Important notice: Allies plans provide access to networks that are smaller than AllWays Health Partners' full commercial HMO provider network. In Allies HMO plans, members have access to network benefits only from the providers in the Newton-Wellesley Hospital Community Plus HMO network. In Allies Choice HMO plans, members have access to network benefits only from providers in the Newton-Wellesley Hospital Community Plus Tiered HMO network, and members pay different levels of copayments, coinsurance, and/or deductibles depending on the tier of the provider delivering a covered service or supply. This plan may make changes to a provider's benefit tier annually on January 1.
Please consult the Newton-Wellesley Hospital Community Plus HMO or the Newton-Wellesley Hospital Community Plus Tiered HMO provider directory to determine which providers are included in each plan's network and, if applicable, the tier of those providers.
Meet the author: Jeff Phillips, MD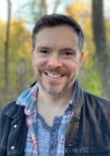 Jeff Phillips is a family physician who specializes in wellness, innovation, digital health, and virtual care. He sees patients at Wellesley Family Care and is Medical Director for the Virtual Health- Newton Wellesley Hospital primary care practice. He believes that well-designed technology can enhance and improve the delivery of health care. During the COVID-19 pandemic, Jeff spearheaded the effort to establish
a strong virtual care program at Newton-Wellesley Hospital in a matter of days, providing over 1000 health care providers with the ability to connect with their patients virtually. Outside of medicine, Dr. Phillips enjoys trying to practice what he preaches: exercising, running, cycling, practicing yoga, being outdoors and living a full life. More than anything, he enjoys time with friends, colleagues, and his wonderful wife and two daughters.
References
1. "Telehealth: A quarter-trillion-dollar post-COVID-19 reality?" McKinsey & Company. (2020, May. 29).
2. "How well is telepsychology working?" American Psychological Association. (2020, Jul. 1).
3. "The safety and effectiveness of minor injuries telemedicine." Emergency Medicine Journal. (2004, Jun. 18).
4. "Telehealth Patient Satisfaction Surges During Pandemic but Barriers to Access Persist, J.D. Power Finds." J.D. Power. (2020, Oct. 1).
5. "Patient Perspectives on Virtual Care." Kyruus. (2020, Jun. 24).
6. "Access to Health Services." Office of Disease Prevention and Health Promotion.
7. "Percentage of adults aged 18 and over who did not get needed medical care due to cost in the past 12
months, United States, 2019 Q1, Jan-Mar—2020 Q2, Apr-Jun." National Center for Health Statistics. (2020, Jun.).
8. "On-demand synchronous audio video telemedicine visits are cost effective." The American Journal of
Emergency Medicine. (2018, Aug. 7).
9. "Telehealth Impact on Primary Care Related Ambulance Transports." Taylor & Francis Online. (2019, Feb. 8).
10. "Cost Savings for Telemedicine Estimated at $19 to $120 Per Patient Visit." HealthLeaders. (2019, May. 7).
11. "Health Disparities Affect Millions in Rural U.S. Communities." Association of American Medical Colleges. (2017, Oct. 31)